Shuying Li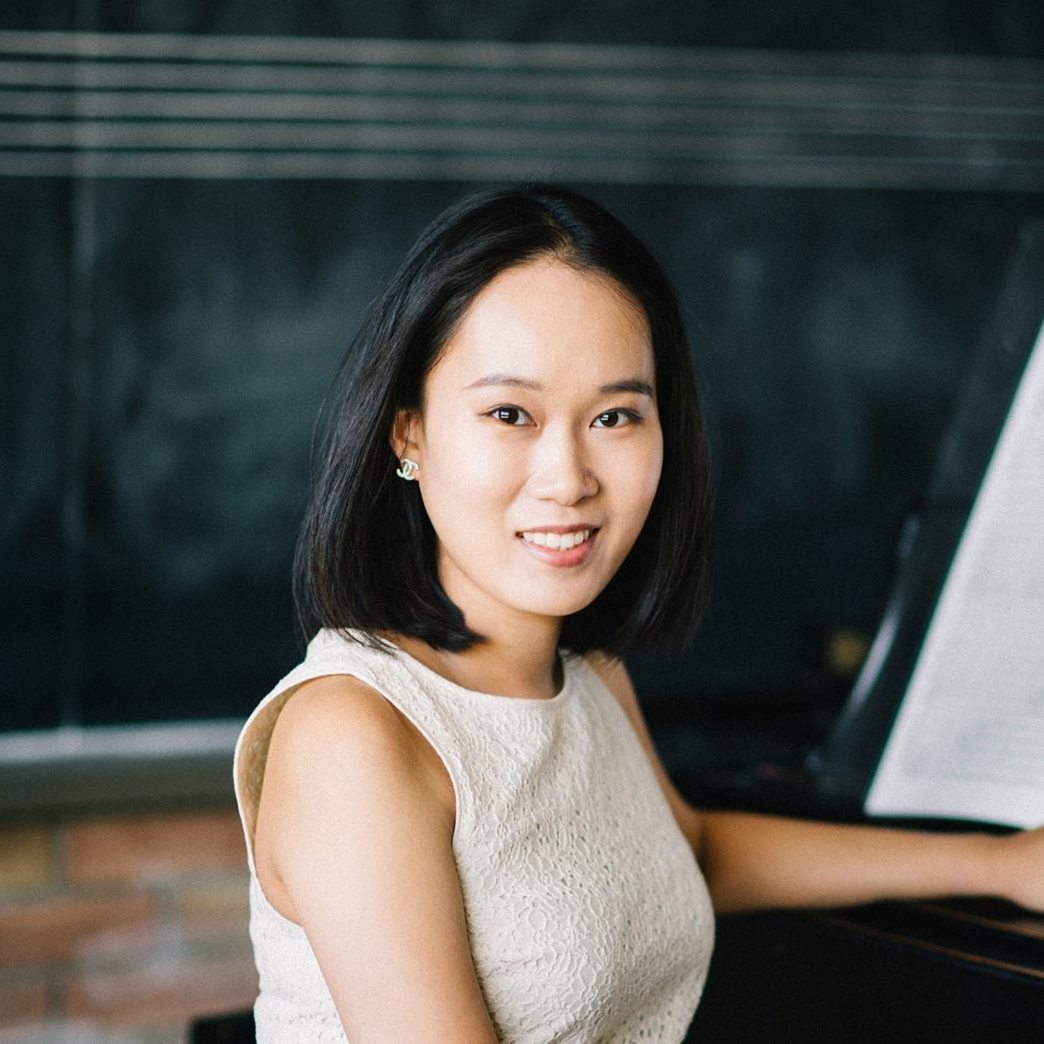 Praised as "a real talent here waiting to emerge" (Seattle Times) and with her "skillful orchestral writing, very colorful language and huge waves of sound," Shuying Li is an award-winning composer who began her musical education in her native China. In her sophomore year at the Shanghai Conservatory of Music, she won a scholarship to continue undergraduate study at the Hartt School in Connecticut. She holds a doctoral and master's degree from the University of Michigan.
Most recently, Shuying made her Carnegie Hall debut with the Orpheus Chamber Orchestra for the premiere of the commissioned work. In addition, Shuying has been named one of the three resident composers in the Composer Librettist Development Program with the American Lyric Theater in their 2017-2018 season. In 2015, Shuying's orchestral work, Do Not Go Gentle Into That Good Night was named a winning work to participate in the New Jersey Symphony Orchestra Edward T. Cone Composition institute, where it was performed by the New Jersey Symphony Orchestra under the baton of JoAnn Falletta in July. In 2013, Shuying's orchestral work Overture to "The Siege" was selected as the winning composition in both IAWM's Libby Larsen Prize and the Seattle Symphony's Celebrate Asia Composition Competition, resulting in world premiere by the Seattle Symphony. In 2014, after performances by the Hartt Wind Ensemble and the University of Cincinnati CCM Wind Orchestra, Shuying's work for band, Slippery Slope, won the ASCAP/CBDNA Frederick Fennell Prize.
Other recognition include awards from The American Prize, the Michigan Music Teachers Association Commissioned Composer Competition, the NAfME Composers Competition, the Melta International Composition Competition, the Florence String Quartet Call for Scores, the Foundation for Modern Music's International Robert Avalon Composition Competition, the MacDowell Club of Milwaukee Young Composer Competition, and the International J. Dorfman Composition Competition, among others. She was the "Composer in Residence" for the Romania ICon Arts Festival during summer 2014.
A believer that music has the inborn power to promote cultural diversity, Shuying founded the Four Corners Ensemble in 2017, which consists of 7 top-level emerging performers who are from 6 different countries. The ensemble aims to promote and celebrate diversity. As the Artistic Director and Conductor of the group, her efforts have led to various residences and performances for the ensemble with Shanghai Conservatory of Music, University of Michigan, the Hartt School, and the Hartford Opera Theater. Additionally, Shuying has embarked the World Map Concerti Series, and the Operation Opera Festival which had its successful finale in May 2018.
Shuying's compositions have been performed by Orpheus Chamber Orchestra, Seattle Symphony Orchestra, New Jersey Symphony Orchestra, Hartford Opera Theater, Wellesley Conference Chamber Orchestra, Orkest de ereprijs (Netherlands), Norfolk Contemporary Ensemble, Avanti! Chamber Orchestra (Finland), ICon Arts Ensemble (Romania), Cecilia Quartet (Canada), Opera From Scratch (Canada), Donald Sinta Quartet, 15.19. Ensemble (Italy), Ascanio Quartet (Italy), Atlas Ensemble (Netherlands), University of Cincinnati Wind Orchestra, Hartt Wind Ensemble, etc. Her prior composition teachers include Ye Guohui, Robert Carl and Larry Alan Smith. She studied conducting with Glen Adsit and Edward Cumming, and studied piano with Matthew Bengtson and Paul Rutman. Additionally, Shuying has worked with Victoria Bond, Paul Chihara, Joseph Schwantner, Martin Bresnick, Christopher Theofanidis, and Steven Mackey. For more information, please visit http://www.shuyingli.com.
Works: