Richard White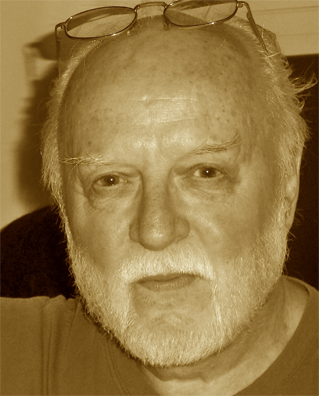 Composer Richard White was born in Brooklyn, New York in 1947 and now resides in Tucson, Arizona. His musical life has been as varied as it has been colorful. In his music, White has continually sought to communicate his ideas to the listener using strongly etched melodic lines, colorful, fresh harmonies and a solid architectural design. "The latter," he freely admits, "is the consummate challenge to the composer. Whether or not the listener is aware of it, architecture is the chief component of intelligibility. If music is still unintelligible to the listener -- even after repeated hearings -- whatever the composer is trying to get across will be completely lost. Most listeners want to arrive at their final destination with as few encumbrances as possible. It is the composer's responsibility to see to it that their 'trip' is safe one, and one that includes as many adventures as possible!
White majored in composition at the Mannes College of Music in New York City, studying with Peter Pindar Stearns and William Sydeman. However, it was not until he met the noted American composer, Elie Siegmeister that, as he noted, "my musical education began in earnest.
White's musical output spans every facet of composition. Among his many instrumental music includes seven symphonies; numerous orchestral works; three pieces for concert band; two piano concertos; a violin concerto; sonatas for flute, oboe, french horn and clarinet, (each with piano) Piano Variations; several woodwind quintets; a Suite for Two Guitars; Three Preludes for Solo Guitar; a set of Variations on an Original Theme in Folk-Style for solo guitar; Songs Without Words, a suite for flute and harp after Emily Dickinson poems; hundreds of short piano pieces, numerous organ works; and 48 Preludes and Fugues for piano. His vocal music includes, in addition to more than fifty songs, thirty-five choral compositions (mostly sacred), three full-length operas, three mini-operas, a children's musical, a full-length musical based on the Conan Dolye character, Sherlock Holmes (story and libretto by the composer), and songs and incidental music to two Shakespeare plays, A Midsummer Night's Dream and The Tempest.
Also an accomplished violist, violinist, guitarist, pianist and conductor, White made the freelance circuit in the New York City area for thirty-five years. He presently plays viola in the Southern Arizona Symphony Orchestra (SASO) where he is composer-in-residence.
Works: