Dorothy Hindman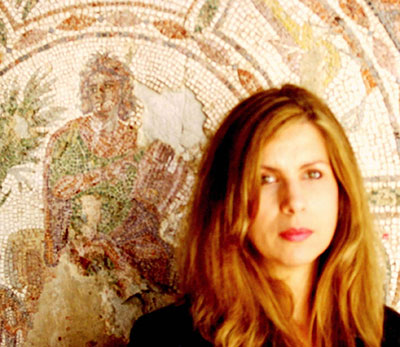 Dr. Dorothy Hindman's work is performed extensively in the U.S., and throughout Eastern and Western Europe. Critics have called her music 'intense, gripping, and frenetic', 'sonorous and affirmative' and 'music of terrific romantic gesture.'
Awards and recognition include the 2005 Almquist Choral Composition Award, a 2004 Nancy Van de Vate International Composition Prize for Opera, a 2004 Winner of the International Society of Bassists Solo Composition Competition, an Alabama State Council on the Arts Individual Artist Fellowship, and the NACUSA Young Composers Competition.
Recent commissions include Prothalamia for the Empire City Men's Chorus (NYC), The Road to Damascus for the Caraval Quartet (NYC), Sursum Corda for Sursum Corda choir, The Wall Calls to Me in collaboration with artist Sally Johnson, Nine Churches for the Corona Guitar Kvartet and Lithuanian Sinfonia, Tapping the Furnace for Evelyn Glennie, Stuart Gerber and Scott Deal, and The Pillow Book for the Goliard Ensemble (NYC).
Residencies include a Seaside Escape to Create Residency in 2009, Visiting Artist at the American Academy in Rome, Fall, 2005, resident composer at the Visby International Centre for Composers, Sweden, 2005, and Composer-in-Residence for the Goliard Ensemble, 2009.
A native of Miami, Florida, Hindman taught music theory and composition at Birmingham-Southern College for fifteen years before returning in 2010. She is currently Assistant Professor of Composition at the Frost School of Music, University of Miami, and is a music critic for the Miami Herald and South Florida Classical Review.
She hosts the Po Mo Show on wvum.org weekly, featuring classical music written since 1980. Her music is available on the innova, Living Artist, Vox Novus, Capstone, and ERM Media labels.
Works: