Bruce Wolosoff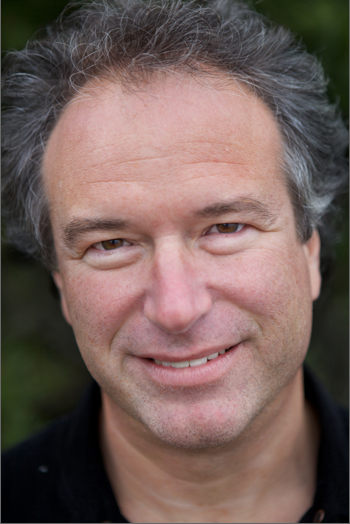 Bruce Wolosoff is an acclaimed classical composer who who has consistently gone his own way, resisting easy categorization in any genre or niche. His early love and study of diverse forms of music has worked its way into his classical compositions creating an authentic language that is a distinctive American voice. His catalogue, including works for ballet, opera, chamber and solo instruments, are frequently programmed internationally. In addition, Wolosoff has written for several films, performs his own work as a pianist and is a well respected teacher.
Wolosoff is a frequent collaborator in the genres of dance, opera and film. He has collaborated twice with the choreographer Ann Reinking resulting in two ballets for Thodos Dance Chicago, "The White City", which was named "Best Dance of 2011" by the Chicago Sun-Times and "A Light in the Dark", based on the story of Helen Keller and Ann Sullivan. " A Light in the Dark" premiered to rave reviews in March 2013 and a film version of this ballet received an Emmy nomination in 2014 in the category of Outstanding Achievement for Arts Programming. Wolosoff and Reinking are currently at work on a third ballet together. His new opera, "The Great Good Thing," written with librettist Debbie Danielpour and based on the young adult novel by Roderick Townley, was recently workshopped with operamission in New York. An earlier opera, "Madimi", was performed in NYC in 2008 by the Center for Contemporary Opera. The documentary film, "Finding the Gold Within", directed by Karina Epperlein is playing the 2014- 2015 film festival circuit featuring Wolosoff's score.
Bruce Wolosoff has written twice for the acclaimed Eroica Trio. His recent composition for the trio, "The Loom", was inspired by the watercolors of artist Eric Fischl and premiered at the Isabella Stewart Gardner Museum in Boston in 2014. "for April" a work for cello and piano, inspired by the charcoal drawings of April Gornik, was recorded in 2013 by Wolosoff with the trio's cellist Sara Sant'Ambrogio and released as part of a book of Ms. Gornik's drawings. Wolosoff is currently at work on a cello concerto for Ms. Sant'Ambrogio.
In the realm of chamber music, Wolosoff has also written for the Carpe Diem String Quartet, the Lark Quartet, oboist Rudy Vrbsky, Danish recorder virtuoso Michala Petri, and the 21st Century Consort, who commissioned several works from the composer under the auspices of the Smithsonian Institution. Wolosoff's "Songs without Words", (18 divertimenti for string quartet) was released on Naxos American Classics. Gramophone Magazine described these pieces as "Beautifully crafted miniatures, each gazing back at an iconic style or artist, while taking inventive delight in the myriad colors and interactions that have long made this combination of stringed instruments so singular."
In 2010, after many years away from performing, Wolosoff returned to the concert stage to perform a recital of his own works for piano. This live performance was released on CD (and by digital download) under the title "Many Worlds." He soon followed this release with the solo piano recordings "Lovebook" and "Darkling, I Listen" (15 short meditations on John Keats).
Born in New York City in 1955, Wolosoff's earliest childhood memory is of sitting at the piano, experimenting with the sounds he could make. He began formal lessons at the age of three and by the time he was 13 was zooming around his neighborhood on his bike giving piano lessons to other kids. Throughout his teens, Wolosoff played in local rock, jazz, and fusion bands, while simultaneously pursuing his more formal studies as a classical pianist. He holds degrees from Bard College and the New England Conservatory of Music.
Bruce Wolosoff lives on Shelter Island with his wife, the artist Margaret Garrett. They have two daughters, Juliet Garrett and Katya Wolosoff.
Works: