Reinaldo Moya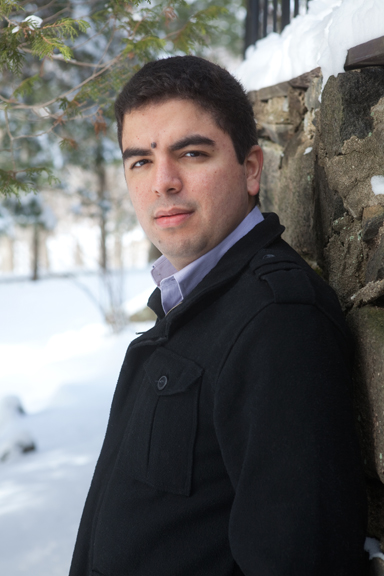 Reinaldo Moya was born in Caracas, Venezuela and began his musical studies as part of Venezuela's El Sistema. He was a founding member of the Simón Bolívar Orchestra of Venezuela. He is the current Composer in Residence at The Schubert Club in St. Paul, Minnesota. He is the recipient of the 2015 McKnight Composers Fellowship, the Van Lier Fellowship from Meet the Composer and the Aaron Copland Award from the Copland House.
He graduated from The Juilliard School with both masters and doctorate degrees, under the tutelage of Samuel Adler and Robert Beaser. He was commissioned by the Minnesota Opera to write a new opera for their Project Opera. An adaptation of Will Weaver's book Memory Boy, the opera has a libretto by Mark Campbell and was premiered in the spring of 2016. Excerpts from his opera Generalissimo have been performed at Symphony Space, and Weill Recital Hall in Carnegie Hall.
His orchestral piece Siempre Lunes, Siempre Marzo were performed by the New Jersey Symphony in July 2016 and by The Juilliard Orchestra under Carlos Miguel Prieto. His music has been performed in Germany, Colombia, Brazil, Australia, Argentina, Venezuela and throughout the United States by performers such as the Juilliard Orchestra, the Simón Bolívar Symphony Orchestra of Venezuela, the Da Capo Chamber Players, the Attacca Quartet, Zeitgeist, The St. Olaf Orchestra, as well as musicians from the Los Angeles Philharmonic, the Minnesota Orchestra and the St. Paul Chamber Orchestra, Alarm Will Sound, among others. Mr. Moya is Assistant Professor of Composition at Augsburg University in Minneapolis, Minnesota. In the past, he has served on the faculty at St. Olaf, and Macalester colleges in Minnesota.
Works: