Karl Grossman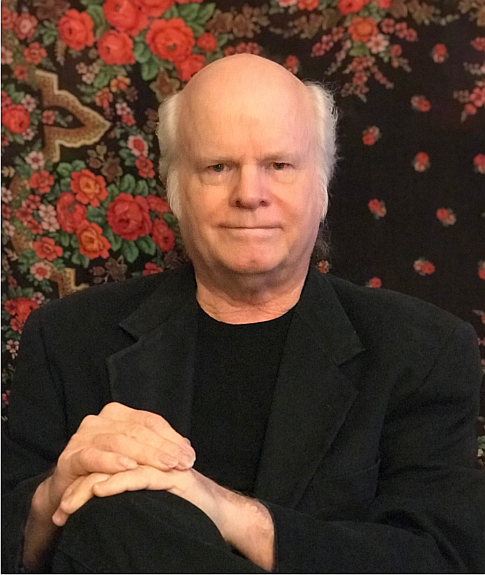 Karl Frederick Grossman is a prolific composer and performer based in the Los Angeles, CA area. He hails from a family whose musical lineage goes back several generations. His grandfather, Dr. F. Karl Grossman, conducted the Cleveland Philharmonic Orchestra and was also a violinist and composer; Glenn, his father, wrote musicals; and he was encouraged early on by his mother, uncle and siblings, all talented musicians. Born and raised in Manhattan Beach, CA, Karl's first instrument was the trumpet which he played in school ensembles while simultaneously developing on his own into a prodigious talent as a guitarist. In his mid-teens, his jazz group won the 1969 Hollywood Bowl Battle of the Bands. After that period, he began a serious study of music theory, composition and piano with Wallace Bower and Loretta Sellers at El Camino College in Torrance, CA, followed by a year in the College of Creative Studies, UC Santa Barbara, under Peter Racine Fricker. It was during these years that the early 1970's works in his "Collected Piano Pieces" were written.

Karl's earliest professional performance experience was playing and touring with several bands, gaining local notoriety and making several records. In tandem, he continued to compose and started to teach guitar. Together, these became his professional focus which has endured to this day. He also opened a recording and rehearsal studio, Music Focus in Hermosa Beach, CA, which has been in continual operation since 1984.

Though his music has been performed by a variety of ensembles and soloists over the years, Karl has been the primary exponent of his compositions, both traditionally classical and more recently, guitar music in the flamenco tradition. He has performed extensively in the Southern California region. His albums, Picture Tube, Mar de Vida, and Christmas Karl (all available from Apple Music), have been well received. He continues to enjoy daily activities at Music Focus, encouraging others to find their creative 'voice'. His first publication, distributed by Subito Music, "Collected Piano Pieces of Karl Frederick Grossman," is a comprehensive volume of his entire piano opus from his musical beginnings to the present. Attractive, performable and widely varied, the pieces in the collection will appeal to a broad audience, from spirited amateurs to seasoned professionals.
Works: